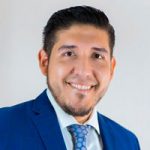 Mgrt. Luis Ron Romero
DIRECTOR EJECUTIVO
Estudio jurídico Ron Zuleta & Asociados
Con relación a ¿Qué aportó la Universidad Ecotec en mi formación profesional?, tengo que decir lo siguiente:

"Estoy muy agradecido con mi Alma Máter ya que obtuve educación de calidad con cada uno de mis docentes a lo largo de mi formación como abogado, es imposible olvidar todo el esfuerzo invertido en largas horas leyendo libros y códigos. La Universidad Ecotec me brindó los conocimientos que impulsaron mi carrera profesional, con lo cual he podido alcanzar mis metas profesionales tanto en el sector privado como en el sector público contribuyendo al desarrollo del país. Adicionalmente, quisiera indicar que he vuelto a mi Alma Máter, la cual considero que es mi segundo hogar, pero ahora como docente de la facultad de Derecho & Gobernabilidad, colaborando con mi grano de arena en la formación académica de los jóvenes estudiantes. #RESNONVERBA"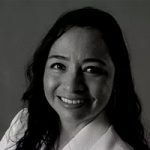 Patricia Eurel
Graduada del MBA 2013
Tuve la oportunidad de asistir a dos profesores estadounidenses durante la International Week XL
fue una semana intensa, llena de aprendizaje y crecimiento personal y profesional junto a dos profesores expertos en el curso que facilitan. Los alumnos mostraron apertura y disposición para participar e intercambiar sus experiencias. Es una experiencia que todo graduado debería vivir.
Free access to the Sports Center and its facilities
Exclusive discounts at local stores with your Alumni card
Update your CV and apply for job offers in prestigious companies in the public and private sector.
Discounts on undergraduate, postgraduate and continuing education programs. Prestigiosas empresas del sector público y privado ahora están a tu alcance.
Recibe información relacionada con actividades académicas, deportivas, profesionales y de networking que realizamos para ti. 


A través de los procesos de seguimiento a graduados, nos permites obtener información que contribuye con la toma de decisiones, retroalimentación y mejoramiento de la oferta académica de la institución.
informes de seguimiento a
Exalumnos ECOTEC