International Strategic Alliance

ECOETC and The Escuela De Negocios Y Direccion (Enyd) of Madrid, Spain
Educational alliance, based on our two institutional pillars: innovation and internationalization that contribute to the growth of our university community through certifications and degrees of international category. This teamwork strengthens the generation of knowledge and opportunities in national and international markets through first class educational tools.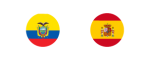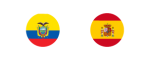 Undergraduate students will obtain an international certificate after completing the validation of 482 academic hours and passing the international ENyD workshop.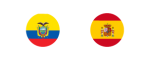 Postgraduate students will obtain a second degree by taking and passing an international ENyD workshop.